News
November 21st 2020
Dear colleagues,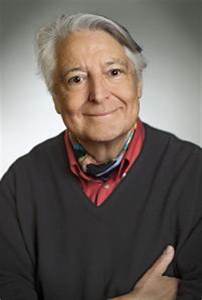 With great sadness we announce that our teacher and colleague, founder of EFTA and chair of EFTA-TIC, Moni Elkaim passed away.
Moni was a founder and the first president of EFTA, its mentor and visionary and the first one who persistently pushed for the creation of a project to unite and to develop a network of professionals across Europe. Over the years, he passionately fought for EFTA to maintain its developing power. Also, he was one of the founders of EFTA-TIC chambers and of the unique annual meetings of European trainers, every time in a different city and country and whose host was a local institute that is a member of TIC. In Belgrade, in 2015 he spoke about the new developments in training and therapy highlighting the power of perceiving the uniqueness and good in people, reconciling differences that are the core of psychotherapeutic thoughts and practice.
For us, Moni was a brilliant mind, a man of great wisdom and humanity: his sparkling eyes, his ability to direct, and having an open mind were unique. We all remember him as polite, careful, but with firm attitudes, direct and humorous, amazing teacher, warm and spontaneous, creative psychotherapist-a great man and a terrific friend.
The AST Team is grateful to Moni for his continuous inspiration and support that he has given us selflessly.
---
Announcement

Faced with state of emergency, which has been changing hourly by having new rules and regulations, it is important that we stay connected with each other as well as with our trainees and clients in order to promote resilience and connection.
In anticipation of the vaccine, and respecting the recommendation by WHO to protect ourselves and others by keeping a safe distance, it is important to fulfil the space between with connectedness.
Monice Whyte, the chair of EFTA has written a message and instructions for the work with clients online, which can be accessed by clicking here.
---
Workshop: "Using SAND-TRAY in families with high level of violence"
It is a great pleasure to announce the workshop dedicated to the therapeutic use of sand-tray, during the first session of family therapy, run by Lucie Hornová, on 02.11.2019, from from 10am to 4pm.
This approach is building on non-interpretative dialogical perspective. It is especially useful when working with psychosomatic patients, with families with a high level of violence or with children whose voice is for some reason difficult to hear.
When using sand-tray, we would like to point out four aspects which we see as crucial:
Slowing down the process
Creating a therapeutic alliance
Broadening the context of possible perspectives
Process oriented approach, co-constructing the future reality together
The experience with sand-tray is one of the ways how to adopt these therapeutic qualities and use them also when using sand-tray.
In the second half of our workshop, the focus will be on the use of sand-tray (and other art-therapy techniques) in families with high level of violence, especially focusing on post-divorce families fighting for custody of children. A complex one year program was developed and both therapeutic and diagnostic effect will be introduced. The work is with both: court-ordered treatment clients or with clients referred by social services.
The same program has been successfully used with families with suspicion of sexual abuse with very young or mentally handicapped children or with Parental alienation syndrome (if something like that exists).
---
Workshop: "Reflections about reflections-inspiration for therapy and supervision within the framework of change for clients, therapists and supervisors"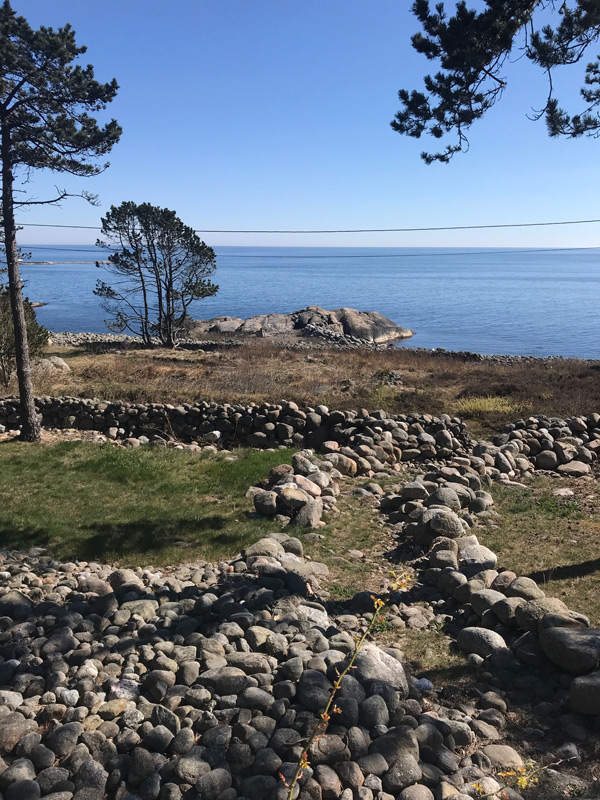 It is a great pleasure to announce the workshop dedicated to the creative approach to psychotherapy and supervision and run by Hans Christian Michaelsen, on 01.06.2019, from 10am to 4pm.
Hans Christian Michaelsen is a Norwegian psychotherapist and supervisor, professor at the specialized University of Vid in Oslo; writer and researcher; worked alongside Tom Andersen; president of the Norwegian association for family therapy and editor of the journal «Fokus på familien».
In his therapeutic and supervisory work, he likes to use multicultural inspirations, art, music and enactments. In his spare time, he is inspired by dancing and nature as well as spending time at the cabin near the sea.
Anyone interested should send an email to jels.milicevic@hotmail.com.
---
Workshop: "Would you like to dance?"
It is a great pleasure to announce the workshop "Would you like to dance", dedicated to the creative work with couples, and run by Michel Maestre, on 30.03.2019, from 10am to 4pm.
Michel Maestre is a French psychologist and psychotherapist, founder and director of the Psycom institute. He is a board member of the European association for family therapy (EFTA). He has a 30 year experience of working with couples in different parts of the world and uses creative and original techniques. As a passionate tango dancer in his therapeutic work he brings elements of dance. Besidespresenting his model, Michel will be doing a simulated work with a couple.
Anyone interested should send an email to jels.milicevic@hotmail.com.
---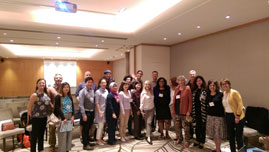 IFTA Congress in Bangkok
Prof Umberta Telfener from the Milan Institute and Prof dr Nevena Calovska Hercog (AST)
held a workshop "How to use professional genogram in therapy and training" at the IFTA Congress in Bangkok in March 2018.
---
Personal growth and development
Psychologist Mirjana Divac-Jovanovic is offering to the systemic family therapy trainees of AST possibility of attending group psychotherapy. Trainees interested in this form of therapy with our colleague Mirjana can contact Jelena Milicevic on the following e-mail address jels.milicevic@hotmail.com.
---
Training in Emotionally focused couples therapy
The goal of this training is to become familiar with the theory and practice of the Emotionally focused couples therapy, develop therapeutic skills in attachment theory and skills necessary for overcoming difficulties in working with couples.
In December 2017, AST has organized part of the "Emotionally focused couples therapy" training run by KyriakiPolychroni, M.A., C.G.P. at the Faculty for Media and Communications, University Singidunum, Belgrade.
Participants of this training are part of an on-going training process which leads to attaining knowledge and skills of a certified Emotionally focused couples' therapist. For additional information please visit the site: http://eft.net.gr/en/information-for-therapists/externship-september/
---
Supervision
AST offers a possibility of organizing supervision in a group setting which would be run by trainers/supervisors of AST. These groups would be closed format, 3 to 5 members, and 90 minutes long.
---
Upcoming
Realization of theme courses in areas such as:
Couples theory
Family Therapy with an adolescent
Systemic approach and mental disorders
Chronic illness, mourning and family
Positive psychology




ASSOCIATION OF SYSTEMIC THERAPISTS